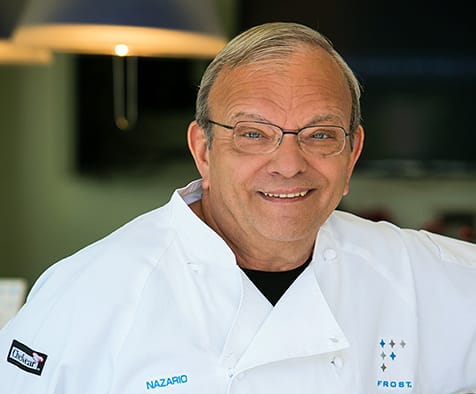 Nazario
Meet The Master
Corporate Chef
Nazario comes from Bologna,Italy, where he has been perfecting gelato recipes for 30+ years. He learned all of his trade secrets from Alberto Scagliarini, a master gelato chef.
Throughout the years, Nazario's travels have taken him all over the world. He has trained and taught in Singapore, Malaysia and throughout Western Europe. Nazario's biggest achievement was running the gelato division for Yes Gelato that was a subsidiary of KFC in Malaysia. As our corporate chef, Nazario is committed to creating old classic flavors and his goals are to expand our variety of choices with new creations. If you have any questions or suggestions, he would be more than happy to answer them. You can contact him at contact@frostgelato.com.
A message from Nazario,
Being with Frost from the beginning and seeing it develop from a concept into a global company has been amazing to watch and be part of. It is thrilling for me to travel the globe and see all the smiles and joy that our product brings to the customers that come into our shops. Many of our customers have welcomed me with open arms, I thank them for their hospitality.
Ciao,
Nazario Melchionda