Franchise Opporunity
Now that franchising offerings are in full swing, get in before its too late as we are offering a limited amount of domestic and international opportunities.
Our love for desserts and a trip to Italy transformed a dream into the premier Gelato Shop in the U.S., according to the world's largest Italian Manufacturer of the raw ingredients used for producing our Gelato and Sorbet flavors who supplies gelato operations in over 600 locations nationwide. Our popularity in Tucson, Arizona, is exemplified by being voted the "Best Ice Cream/Gelato Shop" for 10 years in a row. We are nationally recognized all over the country from people that visit our city and have made Frost a must stop to enjoy our gelato and sorbets.
From day one we gained instant popularity among the community and soon thereafter we became nationally recognized by consumers from all over the country, using Frost as a gauge for the highest standard of Gelato and Sorbets.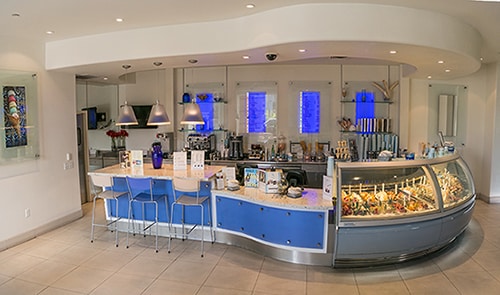 When you purchase a Frost Gelato franchise, you will have the opportunity to create an exciting and innovating business that is truly rewarding for you and gelato lovers across the country. The passion and dedication that is the foundation of the Frost family will be shared with each franchisee. We will assist you in all aspects of bringing Frost to your community. Our Development Team, Master Gelato Chef and Founders will assist you in making delicious gelato, finding a location, designing and building out your store, training your staff on-site in one of our company-owned locations and providing you with all the tools that have made Frost Gelato an unparalleled success.
We appreciate your special interest in Frost Gelato.
Jeff Kaiserman & Stephen Ochoa
Co-Founders